CT Newsroom
Syed Haider Ali, one of the emerging stars of Lahore Leads University's Department of Politics & International Relations has reviewed a book titled as "War in the Making: South Asia and US-China Strategic Competition in Indo-Pacific" and written by Ghazanfar Lateef Dar. Haider's review of the book was published in Pakistan Institute of International Affairs' (PIIA) journal "The Pakistan Horizon – Volume 75 in April 2023.
Syed Haider Ali who is doing his MPhil in Politics & International Relations from Lahore Leads University is a keen reader and has read many books on the international politics and climate change.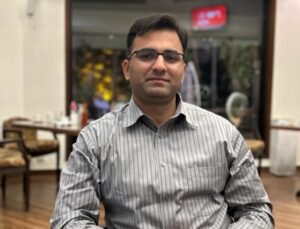 As per Haider's review of the book "War in the Making: South Asia and US-China Strategic Competition in Indo-Pacific", the book explains the historic, geographic, political, economic, and military dimensions of the US-China strategic competition in Indo – Pacific region for the world leadership in the 21st century. It also explains the potential of Asian giant China becoming the new world leader and all that threatens the US as far as its world leadership is concerned.
According to Haider, the book presents a competitive analysis of the strategic competition between the US and China in the Indo-Pacific and South Asia region. Haider opines that the author also incorporates the traditional theories of global power politics of Sir Halford John Mackinder, Nicolas John Spykman and Alfred Thayer Mahan.
Haider also recommends the book to all the students of politics and international relations to understand the ongoing and proposed regional strategic significance of the Indo-Pacific region for the US-China world's leading competition.
LLU Dept. of Politics & IR Chairperson Dr. Khadeeja Imran has while appreciating Syed Haider Ali said that the department has got multi-talented students who make the department proud every other day. She also said that she would continue to inculcate the spirit of research in the students of the department so that they may be able comment on the local as well as global political scenarios with confidence.