Farmers Cheese Making (FCM) is a premium cheese making company in Pakistan that is working on providing the masses with pure and healthy dairy products. The company has recently revamped its infrastructure and now working on providing the masses with healthy and pure dairy products. FCM CEO Imran Saleh has recent posted a note on his facebook timeline where he has described the purpose of his life in a befitting way. Here is the note he has written for his followers: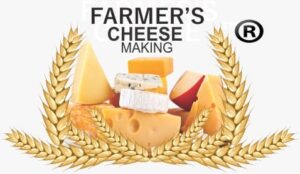 My life has only one purpose now!
To provide pure, healthy and fermented dairy products in Pakistan where everything is made by processing vegetable fats, and nasty additives; especially cheese & butter.
Did you know that processed cheese and butter you eat from supermarkets are mostly analog (artificial) or highly processed, regardless of how attractively they are packed!
Making & consuming European style advanced cheese, Mediterranean cheese, American cheese was never a part of our milk value addition. Reasons are complicated process, shortage of knowledge, higher investment, increased risk, and lesser patience.
Our industrialists want to become rich overnight. Our restaurant businesses need high quality products at low prices so they end up using low quality products assuming these are good to buy. Here comes the lack of awareness.
Almost 100% bakeries use processed butter known as BLEND. This contains vegetable fats that is why it is cheaper. The icing that is consumed on cakes regardless of any high-end bakery or a street corner shop is made from blend butter. The ice cream even kulfa is powder-based or vegetable fats-based.
The product sold as CHEDDAR cheese is prepared using vegetable fats, and milk powder etc.
All these products leave negative effects on our health, risking the quality of our life.
Competing with this analog market in Pakistan was a big challenge but I decided to go for that. I started making cheese on a smaller scale, developing a small niche market. As there was nobody developing pure cheese in Pakistan so my company FCM filled the gap successfully. However, turning my cheese into import substitute, spreading into consumer market, facing the competition, giving consumers a healthy choice was a dream which I saw few years back. With limited resources, it was a long way to go but I always seek Allah's help and So, I did. Soon, we got an offer of partnership from a French entrepreneur and I found myself in a position to fulfill my dream.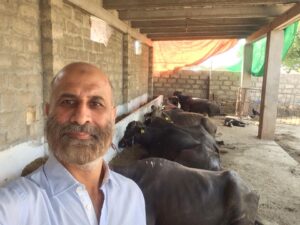 Now, at this stage, I am working with my team day and night. We have set goals and targets and we have also hired professionals to help us build a company that may serve the masses in Pakistan and abroad on a bigger scale. We are working on improving our packaging, hygiene standards, R & D processes, marketing, and sales and also going for innovations.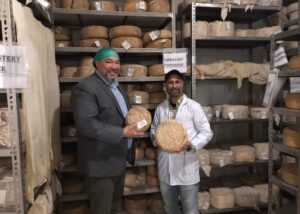 With FCM Pvt. Ltd., you always have a choice of consuming healthy and nutritional pure dairy products. We purchase milk only from well-reputed dairy farms. Milk is tested under the supervision of dairy technologists.
Our efforts are being appreciated by the French government and USAID. I hope that soon we would be exporting cheese as well. But first let's provide our fellow citizens with pure dairy products.
Eat healthy, stay healthy.
Imran Saleh