by Mohsin Tajammal
Lahore Leads University's Department of Politics & IR arranged an informative seminar on "Research Methodologies in Social Sciences" on Sunday (September 10, 2023).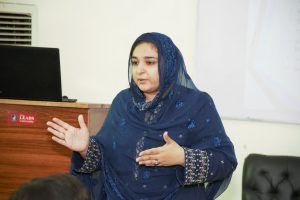 Upon the request/invitation from Department of Politics & IR Chairperson Dr. Khadeeja Imran, Dr. Maryam Azam who is a renowned researcher and is currently working at Lahore College for Women University (LCWU) joined the seminar as a resource person and presented a three-hour presentation followed by an interactive session with the participants.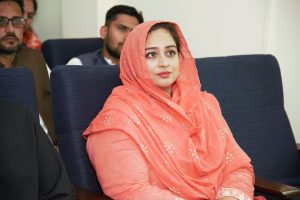 Dr. Maryam Azam opened the session with the introduction and scope of research in social sciences in general. She explained every point with valid justifications and also quoted examples for the better understanding of the participants.
She explained different world views and theoretical paradigms which deal with research in social sciences i.e. positivism, interpretivism, and critical theory. While emphasizing the types of research methodologies which are currently used in social sciences' research within the context of politics and IR, she gave a detailed account of the ethical considerations while conducting research. She also shared insights on epistemology, ontology and axiology in conducting research.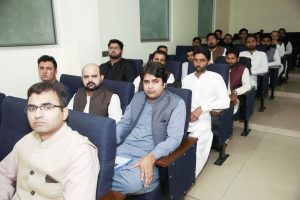 She took questions from the students at the end of the seminar and responded to all the questions in a detailed way. She appreciated the participants for their keen interest in research and offered them support in their future endeavors.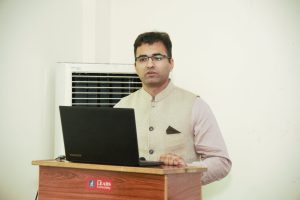 Dr. Khadeeja Imran as token of thanks presented a flower bouquet to Dr. Maryam Azam and formally thanked her for sparing time for the MPhil Politics & IR students of Lahore Leads University.
While talking to the students, Dr. Khadeeja said that Department of Politics & IR is a vibrant department and it believes in training the students in academic as well as research domains. She appreciated the students for actively participating in the seminar and announced to hold more such events in the future course of time.